Understanding ERISA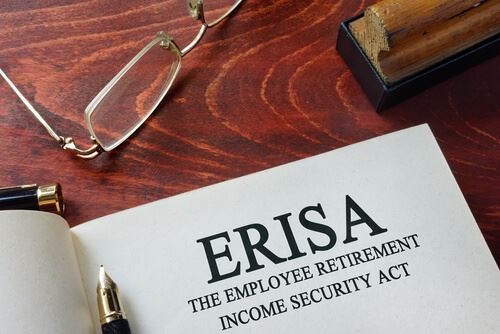 The Employee Retirement Income Security Act of 1974, or ERISA, allows for minimum standards for employee plan, including disability insurance, in the private industry throughout the nation.
ERISA and a Disability Claim
ERISA issues can come into play when a person is facing a matter involving some sort of disability claim. This particularly can be the case when an injured or sick employee ends up being unable to return to his or her position of employment. Understanding how ERISA provides protections to you, as a disabled employee, and what are your obligations under ERISA will be important to securing your disability benefits from the disability insurance company.
The laws concerning ERISA do not apply to those individual insurance policies or benefits that have been privately purchased. There are limitations, however, there are some protections available to employees that make a civil claim possible. It's important for the employee to seek legal counsel to better decipher the law and determine if they have a case under ERISA.
At Dabdoub Law Firm, we help clients across the nation with a wide range of cases, including ERISA law and long-term disability insurance. We understand the complexities in this area of law and for more than 20 years, we have dedicated ourselves to helping those in need. We have helped countless people successfully handle their disability insurance claims.
As much as employers and insurance companies would like their employees to feel as though they have their best interests in mind, it's not always the case. In fact, they are often looking after their own bottom line, leading to injured workers being denied the benefits they deserve.
When this happens, our firm stands as a voice for the voiceless, working to help recover the benefits our clients deserve. We offer a free disability insurance case evaluation to help you better understand your legal options.
Call us today to discuss your potential case.
Posted By
Dabdoub Law Firm
Categories: