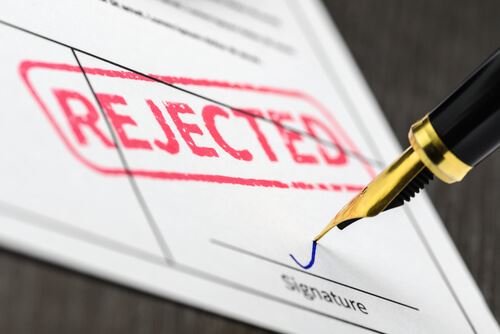 If you've been left without work because of an injury or illness, receiving long-term disability benefits from your insurance company can seem like a necessary, if not foregone, outcome. You work hard to prepare a claim that is convincing and demonstrative of the pain and suffering you are experiencing. After all that work, however, you receive notice that your claim has been denied. Why did this happen?
Reasons for Denial
If there's one thing that's true about many insurance companies, it's this: the devil is most certainly in the details. One common reason why benefits are denied is that the illness or injury being claimed isn't actually covered by the policy. This can certainly be an easy oversight, especially considering the long agreements that accompany most policies. At the same time, however, these provisions could have potentially devastating consequences for your claim.
Another reason for benefit denial is that too much time has passed since the injury or illness first occurred. There are very specific and regulated time limits for filing long-term disability claims, and if you aren't able to abide by them, it puts your claim in serious jeopardy. While it can seem overwhelming to try and build a claim in the time allotted, it is important to "play by their rules" to give yourself the best chance at success.
A third issue often encountered by claimants is a refusal by the insurance company to accept the conclusion of your doctor in regards to the injury or illness causing your claim. An insurance company is often seeking very specific language — both language that can make your claim successful, and / or language that can allow them to deny your claim. If your doctor doesn't finely thread the needle, it could cause issues down the road.
A Way Forward
For all the ways you could have your claim denied, there is still hope, moving forward. By partnering with a law firm you can trust, you can give yourself the best chance at succeeding in your appeal of your benefits denial. At Dabdoub Law Firm, we consult with each client individually to understand their specific situation that resulted in their original claim. We also take a thorough look at the claim rejection letter from the insurance company, and then, we take all this information to develop an effective course of action to develop a strong appeal.
We obtain doctors' statements which support your claims, we seek out other necessary evidence, and then we support and represent you to ensure you won't be intimidated by the powerful lawyers of the insurance company. For the right way forward, trust the disability insurance lawyers at Dabdoub Law Firm to represent you with dignity and strength.
Call us today to discuss your potential case.