When it comes to long-term disability insurance and making a claim, there are a number of steps that you need to take. However, there are also some things that you shouldn't do in order to protect your rights.
Here is a general idea of some dos and don'ts regarding long-term disability insurance and filing a claim.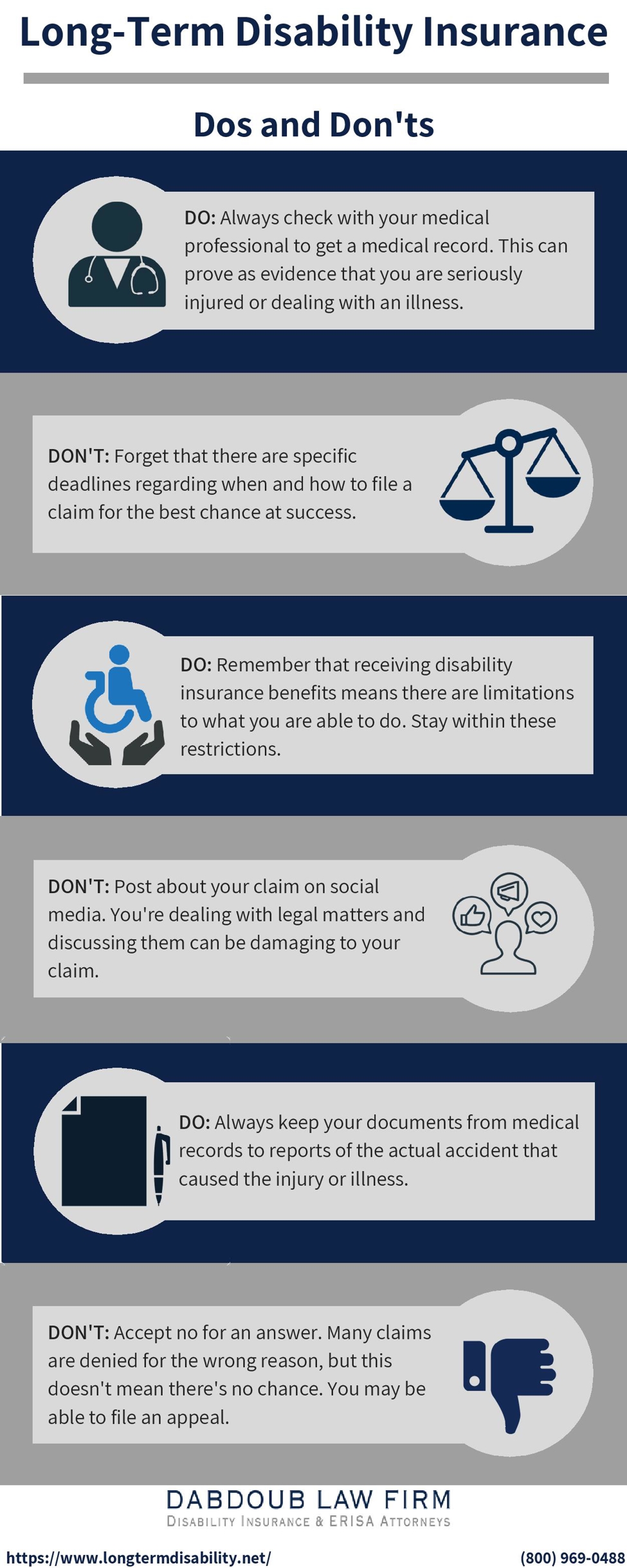 If you need help with a long-term disability claim, our team of disability insurance attorneys at Dabdoub Law Firm are here to guide you through the process. If you have any other questioners, we're ready to answer them and address your concerns.