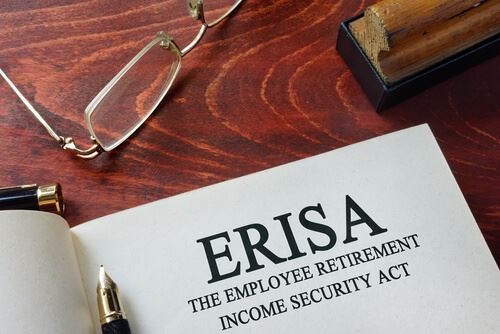 For many employees, dealing with retirement can be a daunting experience. Not knowing what to do in terms of a solid income can become a constant worry—and understandably so. However, in 1974, one law set to help employees get the benefits they need.
The Employee Retirement Income Security Act.
Highly paid executives who were once able to take advantage of high retirement benefits are now forced to protect the rights of employees when they retire. Understanding ERISA and why it is still so important for employees can help you if you're ever in a situation when you need help with an ERISA claim.
The Benefits Provided
Employees have the right to various benefits from their companies. ERISA is designed to protect these benefits for retirement so individuals don't have to worry when it comes time to leave a company.
Not only does it impact the employee immediately, it also forces companies to put aside funds for various company assets, including employee retirements. The money put away by the companies is held in separate trusts.
The standards set for the ERISA regulations include:
Conduct of managed care
Reporting and accountability to the federal government
Disclosure to plan participants
Procedural safeguards regarding filed and appealed claims
Financial and best interest protection
Employees recognize how important these protections are and what they mean for their futures. This makes ERISA a meaningful and necessary act today.
At Dabdoub Law Firm, our disability insurance attorneys recognize how important ERISA is for employees and how difficult claims can be. We aim to stand by our clients' sides as we help them navigate the process and seek the benefits they need.
If you need help, we encourage you to contact our ERISA lawyers at (800) 969-0488 today to learn what we may able to do for you.