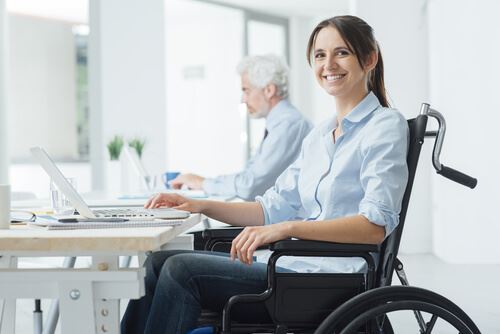 Social Security Disability Insurance and Supplemental Security Insurance are federal disability programs meant to aid those disenfranchised by their disabilities. For those who are so disabled they are unable to work, these benefits are their livelihood. In certain cases, those suffering from a disability are able to find part-time work in an effort to survive on a modest income as well as find purpose in their day. Both of these programs are coupled with a form of health care, whether it be Medicare or Medicaid.
Despite an overwhelming desire to be a contributing member of society, many disability recipients are unable to keep a steady job. There is a common misconception regarding these recipients, in that they are too lazy to want to work. This is absolutely not the case--in fact, many of them find themselves lost in what is a work-obsessed culture, as it can be difficult to find meaning in an active life when one does not have a job or work identity.
Some of these recipients volunteer, work part-time, or even work towards higher education--though juggling the responsibilities of adulthood while on a limited income, while also navigating the stigmatization of being a disability recipient, can be too much to bear for many.
To read more about this topic, as well as to gain insight into some of these recipients' stories, you may click here.
Contact Our Skilled & Experienced Nationwide Disability Attorney Today
If you or a loved one is struggling to obtain the benefits you deserve, look no further than Dabdoub Law Firm for a Coral Gables disability lawyer who will fight for you. Our legal team understands the unique struggles people suffering from a disability face, which is why we seek to resolve your concerns as efficiently and effectively as possible. Regardless of how challenging your particular situation may be, we want to be there for you in your time of need.
If you would like to schedule an initial consultation with a member of our firm, please don't hesitate to contact us at your earliest convenience by calling (800) 969-0488.