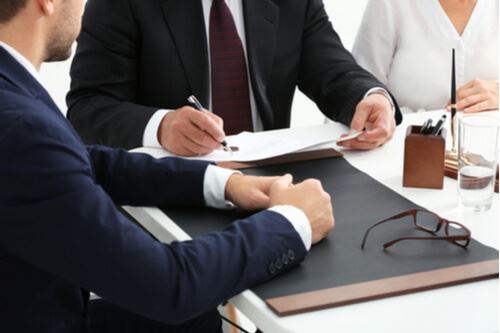 When you stop working because of an injury or illness, you may be entitled to short-term disability claims benefits. If you file for disability insurance benefits and your insurance company denies you the payments, our disability insurance lawyers at Dabdoub Law Firm recommend that you fight for your rights through an appeal.
The refusal to provide disability insurance is a big challenge after you suffer a short-term ill health, chronic illness, physical injury, or mental sickness. Seeking legal assistance will help to interpret the complex contractual insurance clauses the insurer uses to reject disability insurance.
Review the application paperwork: Our legal team can analyze the documents you used to file the disability insurance application. We will closely examine whether your disability insurance claim forms was completed properly. We also ensure your doctors have completed their forms, known as Attending Physician Statements, in a way that fully supports your disability claim.
Insufficient medical evidence: We often encounter cases of the phrase "insufficient medical evidence" being the base of the insurer rejecting disability insurance. To successfully appeal the decision by the insurance company, we assist to provide the documented medical proof for the work stoppage, lost earnings, compensation information, and tax details. We also help to answer the questions your insurer may pose to rule out fraud.
When did you last report for work?
What symptoms made you unable to earn an income?
A description of the medical condition that makes you unable to work.
Short-Term Disability Claim Denial
The denial letter from your insurance company must explain why the claim did not get approval. We can help review the denial letter. We may appeal the denial of your disability benefits for the following reasons:
Write legal arguments that explain why the insurer must not contravene the short-term disability policy.
Provide the medical reports or other supporting documents that you failed to submit in the initial claim.
Protect your rights as stated in ERISA, disability insurance law, and your disability insurance policy.
Call Dabdoub Law Firm for the help you need.