ERISA Disability Lawyers
Over 20 Years of Experience at Your Service
"ERISA" stands for the Employee Retirement Income Security Act of 1974. Most long-term disability claims are governed by this federal law. If you have a disability policy from your employer, then chances are ERISA applies to your disability claim.
ERISA is a complicated area of the law. The law gives more advantages to disability insurance companies than ordinary hardworking Americans who become disabled. You should understand your legal rights and obligations. The ERISA lawyers at Dabdoub Law Firm have focused exclusively on helping clients with disability claims, appeals, and lawsuits. We handle cases all over the country.
How Our Firm Can Help You
Free Consultations
20+ Years of Experience
Award-Winning Counsel
Millions Recovered for Our Clients
ERISA & Disability Benefits Claims and Appeals
It is not unusual for disability insurance companies to delay making a decision when you submit a claim for long-term disability benefits. However, ERISA sets the amount of time a disability insurance company must take to make a decision.
The ERISA appeal is the most important stage of your disability claim. If your long-term disability claim is denied, you have a right to appeal. ERISA typically requires that you be given at least 180 days to appeal. If you do not appeal on time, you may be prevented from pursuing your disability claim.
It also sets the amount of time a disability insurance company must take to make a decision on your appeal. If the appeal is denied, you have a right to bring a lawsuit. You might not, however, be allowed to bring new information into court. You may be stuck with the information in the disability insurance company's claim file.
Lawsuits for Disability Benefits
Lawsuits for disability benefits under ERISA are in filed in federal court. You do not get to have a jury trial. Instead, a judge will make the decision. In most cases, the judge will not meet you and will look only at the documents in the disability insurance company's file.
What Are ERISA Guidelines?
ERISA regulations apply to claims for long-term disability benefits with disability insurance companies. The regulations are known as Claims Procedures, and they apply to any disability benefits claims that are governed by ERISA. Understanding these regulations, with the help of a disability lawyer, is key to the success of your claim.
To begin, the ERISA regulations require the disability insurance company to decide all claims and appeals independently and unbiased. There can be no motives (usually financial) for denying a claim. Medical experts and vocational experts hired by the disability insurance company must be nonbiased. Meaning, a medical expert or vocational expert cannot be used because they usually find in favor of the disability insurance company.
ERISA regulations also require more information to be provided in the disability benefits denial letters. The disability insurance company must explain why they did not agree with the medical or vocational expert's' opinion that supported your disability. Additionally, they must explain why they did not agree with the Social Security Administration determination of disability (if applicable). The letter must also include any of the disability insurance company's rules, policies, or regulations that were relied upon in making their determination. Lastly, the disability benefits denial letter must give you an explanation of your right to access your claim file and other documentation.
ERISA regulations must give you an opportunity to "review and respond to new information." For example, assume your appeal denial is based on a reason different from the initial reason given for the claim denial. You will now have a right to respond to the new reason. You may do this by providing additional information or documentation supporting your claim.
The last major point deals with a violation of ERISA law in the disability insurance plan or policy. If the plan or policy does not follow the law in terms of claims procedures, then you could sue under ERISA. Typically, you have to appeal, which is also known as exhausting all administrative remedies, under the plan before you can file a lawsuit. However, under the new regulations, if the plan does not meet ERISA requirements for claims procedures, you will have been considered to have met all requirements and can file a lawsuit right away.
ERISA and a Disability Claim
ERISA issues can come into play when a person is facing a matter involving some sort of disability claim. This particularly can be the case when an injured or sick employee ends up being unable to return to his or her position of employment. Understanding how ERISA provides protections to you, as a disabled employee, and what are your obligations under ERISA will be important to securing your disability benefits from the disability insurance company.
The laws concerning ERISA do not apply to those individual insurance policies or benefits that have been privately purchased. There are limitations, however, there are some protections available to employees that make a civil claim possible. It's important for the employee to seek legal counsel to better decipher the law and determine if they have a case under ERISA.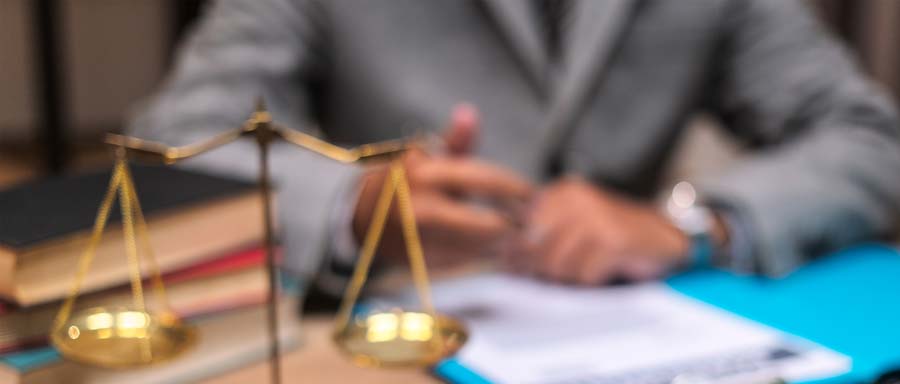 Get Started on Your Case Today
The Florida ERISA Disability lawyers at our firm are experienced with cases involving ERISA disability benefits. We know how to use that to our clients' advantage. We can help at any stage of the disability process.
We care deeply about our clients which is why we give each case we take personalized and dedicated attention. Having handled hundreds of cases we know what it takes to fight and win. Don't wait to get the help you need, our tenacious attorneys are ready to fight for you!
Call us today at (800) 969-0488 for a free consultation. We are proud to serve clients throughout the country.
Recommended Reading: